Business Strategy and Advisory Services in Melbourne
Being a business owner is not a child's play. However, your journey to financial success or wealth expansion need not be riddled with hardships and frustration. At Tax Business Solutions, we are all about assisting you with your business. Whether you are a first-time business owner, seeking to get professional financial knowledge from the get-go or an experienced business owner with the vision of expanding your business, we are there to support you.
With 10 years' worth of experience in financial solutions, our goal is to create customised as well as innovative solutions for our clients to help them enjoy the financial they so deserve. Some of the small business advisory services that we offer across Australia are:
Strategic planning
Business value maximization
System evaluation
Business compliance
Profitability and cash flow
Sustainability
Budgeting
Business software Advice (Excel, Xero, QuickBooks etc. )
Employee payroll and Work Cover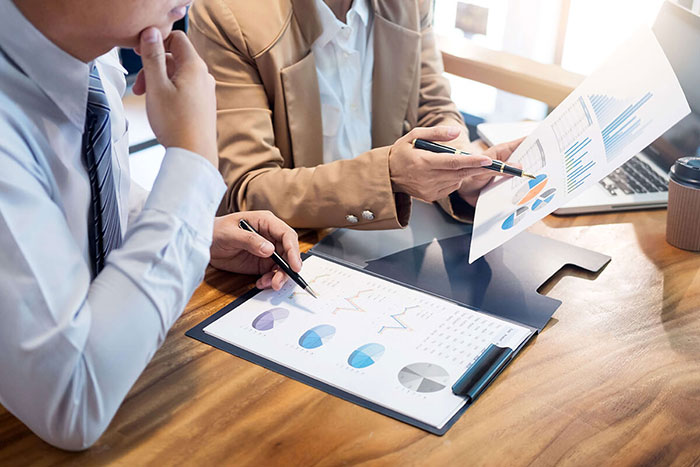 Small Business Advisory Service in Melbourne, Australia
Having a plan to help grow your finances and innovative strategies ensure your business flourishes. Tax Business Solutions is well renowned in Melbourne as the go-to agency, covering small business advisor services. Whether it be accounting, tax planning, or financial planning in general, it is always best to have professional and experienced team of business advisory to help you in crafting your business plan as well as strategize your next step to further your business and financial goal. There are several hurdles a business owner can come across. In such times, a professional team of experts comes in handy as they can foresee many roadblocks and often have innovative solutions to cross the hurdles you face. Before making any drastic financial decisions, it is best to consult your team of professionals as they can provide invaluable insight by reports, numbers, and your business performance.
Your business includes the efforts of your employees too and their payment receives equal attention, which in turn will assure you of committed and dedicated staff of employees. We also take care of employer obligations for you, such as Work Cover and Payroll tax as well as SGC calculations, to name a few. Whether you are a startup company or an established business owner, it helps to have support for professionals who are passionate about business planning and financial aspects. In case of financial matters, it is essential to have good communication as well as transparency in transaction. Owning a business is a difficult path to walk as you have to comply to ever changing government rules, regulations, and policies. It's difficult to stay up to date on such legal matters and that is where business advisory services such as Tax Business Solutions comes in handy.
It is difficult to focus on expenses as well as the amount of profit that your business generates. Generation of performance as well as cashflow reports are also included in the small business advisory services of Tax Business Solutions in Melbourne. Let us assist you on your journey to financial success and freedom. You can contact us on 0470 651 910 to speak with our representative.
Also, we are compliant with ASIC